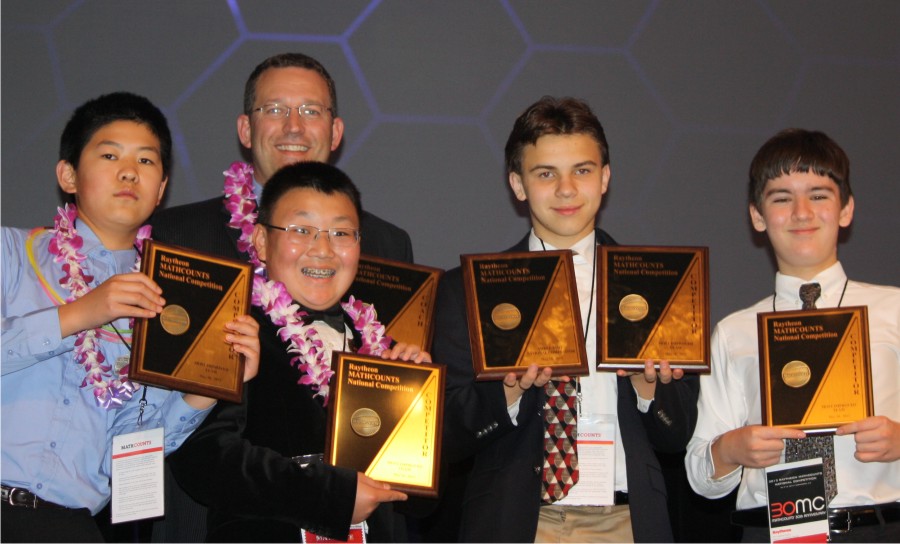 ACADEMIC
Luke's development as a math prodigy began at the early age of 2. Quickly becoming fascinated by the numbers flashing across a screen as a computer was being booted up, Luke love of math took off from there. By the age of 3, he could double numbers up into the millions and multiply in his head. He finished every math workbook presented to him with 100% precision in a matter of hours, up to the high school level, by the time he started Kindergarten. His IQ tested off the charts and he was the youngest student ever to be placed into the Highly Gifted Program at the Collister school.
Over the years, Luke has been able to balance his chess training and his math studies while achieving extraordinary accomplishments in both. In fact, his love of math has expanded into the sciences and he was since taken seven AP math and science classes- scoring a the top grade of 5 on each and every AP exam. He has also been the State Math Champion for 2011 and 2012, and he is the current 2012 Regional Science Bowl Champion. He was also the youngest student ever allowed to take for-credit classes at Boise State University. His greatest accomplishment has been his placement on the Math Olympiad Junior Team this past academic year. In order to achieve this honor, he had to pass many levels of challenging math exams culminating in two 4 and 1/2 hour tests. He credits much of his ability for intense focus in academic areas to his years of rigorous chess training.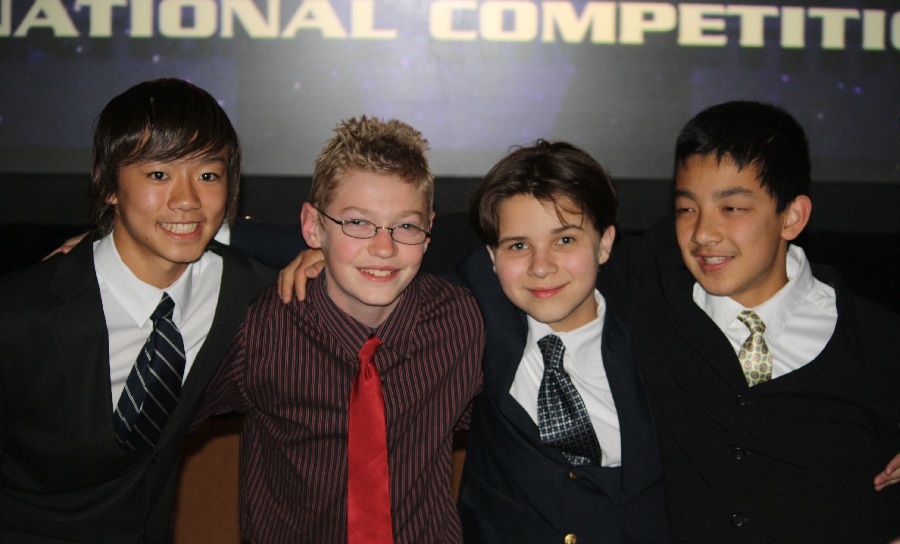 Now age 14, Luke has also been the Top Scorer for three years in a row in the seven state Western Gifted and Talented Search sponsored by the University of Denver. These titles have been achieved by his perfect math scores on 36 and 800, respectively, in back-to-back ACT and SAT tests. His accomplishments and test scores qualify him for the category of profoundly gifted, and he has been contacted by several of the top universities in the country to encourage him to apply when he is ready. Luke knows that he has been given great gifts and talents in several areas, and he is preparing to give back that knowledge to the community at large. His passion is to become a medical doctor (as well as a Grandmaster), and he truly believes that he will be able to help in a research area to fulfill what he considers his destiny - to figure out something important that has never been figured out before.
In his spare time, Luke also competes for the Boise YMCA swim team, and practices for piano competitions.

Quick Academic Accomplishments:
Awarded Stamps Foundation Leadership Scholarship to University of California, Los Angeles (2013)
United States of America Junior Mathematical Olympiad Team Member - USAMO (2013)
United States of America Junior Mathematical Olympiad Team Member - USAJMO (2012)
American Invitational Mathematics Examination Qualifier - AIME (2012)
American Mathematics Contest 12 (1st Place Overall in Idaho) - AMC 12 (2012)
American Mathematics Contest 10 (1st Place Overall in Idaho) - AMC 10 (2012)
State Math Champion (2012)
Regional Science Bowl Champion (2012)
Certificate of Merit - Perfect Score Piano Festival Sonantina (2012)
State Math Champion (2011)
SAT perfect score Math and top 2% overall (2010-2012)
Western Academic Talent Search - Top Scorer (2009-2012)
National AP Scholar Award (2012); Eight AP Perfect Scores, including:
-AP Calculus AB
-AP Calculus BC
-Discrete Math
-Physics
-Chemistry
-Biology
-Computer Science
-World History
Mensa Society (2009)
Latest News Archive
June, 2015
Dean's Honors List
Luke's strong academic achievement continues with top honors distinction every quarter at UCLA as a double Computer Science & Applied Math major with a GPA of 3.92.
February, 2014
UCLA Chess gets Reactivated
UCLA students and brothers revive both the Chess Club and Chess Team on campus. The pair is leading and training students this year in hopes of attracting more undergraduates to join the club and compete in tournaments. Read more here.
January, 2014
"Bruin Brothers"
Luke Vellotti, who is 14, is a freshman math major and a chess prodigy. His older brother Carl, is a new Bruin too. (Story and video)
December, 2013
Awarded Prestigious Merit Scholarship from Stamps Foundation
Luke was chosen as one of just 160 out of 500,000 applicants to become a Stamps Scholar for the academic foundation of E. Roe Stamps IV and his wife Penelope. This merit scholarship will cover his full tuition and fees at UCLA for four years and includes an additional enrichment fund - valued at over $175,000!
September, 2013
"14-year-old Boise chess phenom headed for UCLA" - CBS News
LThe invitation Luke Harmon-Vellotti had been waiting years for finally arrived this spring; a place in the 10-person U.S. Junior Chess Championship Tournament. The 14-year-old Boisean ranked ninth of the 10 participants and made the most of the opportunity, finishing tied for second place. Watch Boise Video! - Watch LA Video!
August, 2013
"Idaho chess prodigy is only 14; Brothers are ranked #1 and #2 in Idaho" - ABC News
Two Boise teens are the best chess players in the state and they have each other to thank for it. These brothers are impressive, and get this, the two are both going to college together at UCLA in the fall. That might not be so amazing, if it wasn't for the fact that one of the brothers is only 14 years old. Next, they show us how they check-mate. Watch Now!
April, 2013
2013 United States Association Math Olympiad (USAMO)
Luke achieves his long time goal of qualifying for the United States Association Math Olympiad (USAMO). Through a series of rigorous American Math Competition tests, the highest scoring students in the US are invited to compete for a spot as official representatives on the US Math Olympiad Team.
March, 2013
Certificate of Merit Piano Competition Winner
Luke ranked first in the Morrison Center piano competition this year for his performance of Beethoven's "Fur Elise". He performed his piece at the Honors Recital held at the beautiful Simplot Performing Arts Center in front for an invitation-only audience. Watch Now!
February, 2013
2013 Math Champion + Science Bowl Champion
Luke reigns #1 as both the 2013 MathCounts Champion and Science Bowl Champion for Idaho. He will represent his state in two all expenses paid trips to Washington D.C. in the back-to-back months of April & May. Cheer Luke on as he competes against the nation's best!
January, 2013
"A Mighty Comeback!" breaks 2,000 Reads
Luke's first article for Chess.com describes his heroic battle against International Master Emory Tate at the 22nd Annual North American Open in Las Vegas, NV. Luke defended brilliantly, and describes his "never give up" attitude to playing chess! blog.chess.com/vellottiwizard/a-mighty-comeback
December, 2012
Luke and the Professor
Luke becomes the youngest student ever accepted into an official internship position in the math department of BSU. His math professor, Andres Caicedo, is an expert in the field of Set Theory and Combinatorics. They plan to work together for the next year on projects related to the professor's new book!